Fontbonne University is a four-year, liberal arts, private, Catholic university located in suburban St. Louis. Our classes have an attractive 10:1 student-faculty ratio, and we have a student body of nearly 1,500. Fontbonne is known for the personal care and concern we provide in a small school environment. Students may choose from undergraduate majors, minors, master's degree programs and a variety of certificates. Although historically Fontbonne has been renowned for fine arts and education, other unique programs include cybersecurity, computer science, dietetics, communication disorders and deaf education, and fashion merchandising.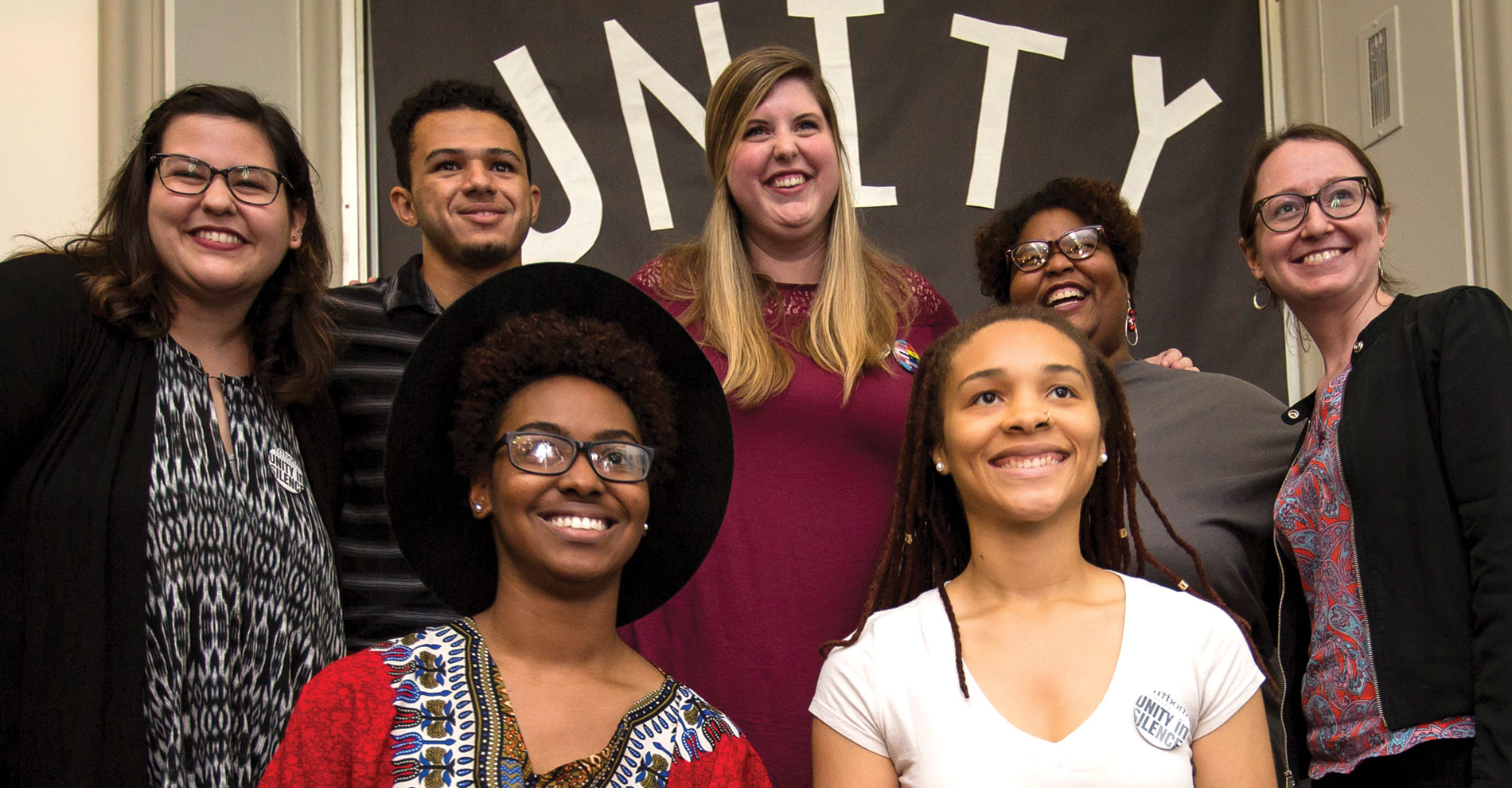 Service, Diversity and Social Justice
"Be the change you want to see in the world."
The Department of Service, Diversity and Social Justice cultivates and promotes a campus culture that respects human dignity and encourages and recognizes service, diversity, and social justice through expanded opportunities for student learning, leadership, and civic engagement. The department advises several student organizations, promotes service opportunities (local, national and international) and encourages dialogue around issues of diversity and justice. Look for opportunities to get involved through celebrations, workshops, programs and service trips.
Service
Our founders (The Sisters of St. Joseph of Carondelet) mission is to serve a world in need, and that legacy continues at Fontbonne University through our faculty, staff, students and alumni. You may be looking to do something similar; to give of yourself in a way that utilizes your gifts and talents and serves others along the way. You would not believe the number of different volunteer organizations there are that need someone just like you! It's true that you are needed; you could volunteer for a short amount of time or longer, you may volunteer with kids or perhaps you're great with computers. Either way, we are certain there is a place that is a fit for you.