Montana State University was recently recognized by a respected website for being one of the leading public universities in the nation for the number of Truman and Goldwater scholars it produces.
Montana State University recently earned the 144th spot on The Business Journals' 2015 list ranking U.S. public colleges. It is the highest rank earned by an institution in Montana.
The Business Journals' rankings are based on several factors, including retention and graduation rates, admissions processes, tuition and housing costs, diversity of faculties and student bodies, and economic strength of communities. The study covered 484 public colleges and universities
.
With an enrollment of more than 15,000 students, MSU offers more than 125 major options within its colleges and programs. MSU is also designated as one of 108 universities – out of 4,600 institutions – with very high research activity by the Carnegie Foundation for the Advancement of Teaching. Of those 108, only 51 – including MSU – are also classified by Carnegie as having significant commitment to community engagement. And of those, MSU is the only institution whose Carnegie enrollment profile is "very high undergraduate."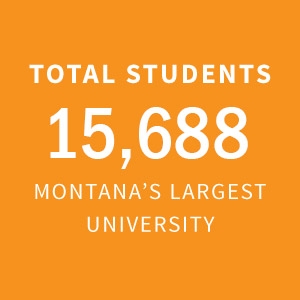 Diversity Awareness Office
The Diversity Awareness Office (DAO) provides information and support to the university community in the areas of multicultural awareness and community building, prejudice education, and practical resources relating to diversity issues. The DAO sponsors, produces and promotes events that encourage and foster diversity awareness around issues of gender, class, race, religion, sexual orientation, and ethnicity. Awareness of diversity is examined through lectures, movies, discussion groups and social events. The DAO provides a safe, supportive environment where students can begin to understand the diversity they experience on campus and across the larger global community.
MSU named one of the nation's top institutions for awarding degrees to Native American students
A national diversity publication has named Montana State University one of the nation's top 100 institutions for awarding degrees to Native American students.
MSU shared the 96th spot for the number of undergraduate degrees awarded to Native American students, while it shared the 91st spot for the number of graduate degrees awarded to Native American students. For master's degrees awarded to Native American students, MSU was ranked 63rd.
The rankings are from Diverse Issues in Higher Education, a national news magazine devoted to matters of access and equity for all in higher education. The publication noted that at the undergraduate level, MSU saw growth between 2012 and 2013 in degrees awarded to Native American and multi-racial students in family and consumer sciences, nursing, business and health professions majors. According to the university's Office of Planning and Analysis, during the last academic year, 95 students who identified themselves as Native American/Alaska Native received undergraduate and graduate degrees from MSU.