UTC Aerospace Systems is one of the world's largest suppliers of technologically advanced aerospace and defense products. We design, manufacture and service systems and components and provide integrated solutions for commercial, regional, business and military aircraft, helicopters and other platforms. We are also a major supplier to international space programs.
In 2012, UTC Aerospace Systems was formed by combining two industry leaders, Hamilton Sundstrand and Goodrich, creating an organization with key positions on a wide range of aircraft flying today and substantial content on various UAVs, satellites and ground and naval vehicles.
Our customers include original equipment manufacturers that build aircraft and helicopters, engine manufacturers, and airlines, as well as defense agencies and contractors. Our commitment is to help them develop and maintain safer, lighter, more reliable and more efficient aircraft and other platforms.
UTC Aerospace Systems is part of United Technologies (NYSE:UTX), a diversified company that provides a broad range of high-technology products and services to the global aerospace and building systems industries.
UTC Aerospace Systems employs approximately 42,000 people worldwide with approximate annual sales of ~$14 billion.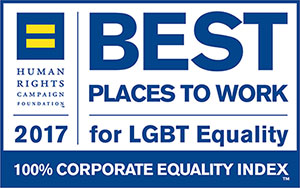 Throughout the year, United Technologies attends and hosts career events across the United States. These events offer prospective candidates an opportunity to gain valuable insights into the company culture, meet company representatives and get a better sense of career opportunities within the divisions of United Technologies Corporation
Interested in meeting us? Here is where you'll find our team next: Upcoming Recruiting Events
"THE DIVERSITY, COMMITMENT AND INTEGRITY OF OUR PEOPLE ARE TRUE DIFFERENTIATORS FOR US, AND CONSTANT REMINDERs OF WHY I AM PROUD TO LEAD THIS GREAT COMPANY. TOGETHER WE CONTINUE TO DO THE BIG THINGS THAT OTHERS CANNOT — AND KEEP MOVING THE WORLD FORWARD."

— GREG HAYES, CHairman & CEO
Few companies can change the world: We are one. As a company driven by ideas, we rely on the ingenuity, diversity and commitment of our people to help us make cities greener, people more secure and travel more efficient. At UTC, we do the big things that others cannot.
Work With US - http://www.utc.com/Careers/Work-With-Us/Pages/default.aspx
http://www.utc.com/Careers/Work-With-Us/Pages/default.aspx