Our History
Founders Bill and Vieve Gore started W. L. Gore & Associates in the basement of their home in 1958. The company initially served the electronic products market. Gore has achieved long term success at translating dreams into tangible, valuable realities for customers and communities around the world.
The 1969 discovery by Bill and Vieve's son, Bob Gore, of a remarkably versatile new polymer led the enterprise into myriad new applications in medical, fabric, pharmaceutical and biotechnology, oil and gas, aerospace, automotive, mobile electronics, music and semiconductor industries. As the company that invented this new polymer, expanded polytetrafluoroethylene (or ePTFE), and introduced it in the marketplace, Gore is committed to remaining a leader in fluoropolymers.
The depth of Gore's technical know-how has contributed to a wide range of processes and creative, reliable technologies that continue to solve problems and change outcomes for people around the world.
Responsible Enterprise
Gore is a uniquely creative, technology-driven Enterprise focused on discovery and product innovation. Gore has served a variety of global markets for 60 years and has thrived by providing its customers with high-value products that enhance the quality of life. Associates take great pride in being part of a strong global Enterprise and in the broad contributions we make to society.
We believe Gore's success is a direct result of the values that are the foundation of our company's culture. This culture is built on a deeply held belief in Associates and in the innate drive of each person to reach his or her full potential. We are collectively committed to fostering a safe and healthy work environment where all Associates can develop their talents, enjoy their work, and responsibly direct their activities.
Gore's culture exerts a strong and steady influence on each of us to act with the highest integrity and responsibility. We are committed to meeting the needs of customers through our innovative, reliable products and to improving the communities in which we work and live. We have a continuing commitment to our legacy of taking a long-term view, and seek to make decisions that are consistent with this principle
Diversity - Creating An Inclusive Environment
At Gore, every individual matters. We want each Associate to experience the inclusion promised in our fundamental beliefs and guiding principles, regardless of their race, sex, gender identity, sexual orientation, age, religion, background, political beliefs or other personal identifier.
Diversity and inclusion are critical ingredients for sustaining an engaging working environment. Our enterprise is stronger when we include diverse backgrounds, talents and viewpoints; recognize each other's unique contributions; and bring our knowledge together across the enterprise to make smart business decisions — truly making our whole more than the sum of our parts.
Our Associates are what differentiate Gore as an enterprise. Diverse perspectives, talents and experiences have fueled us for 60 years, and they will propel us forward as a successful enterprise where all Associates are able to do their best work each and every day.
Working At Gore
Gore is a different kind of workplace. Instead of the traditional ideas of bosses and employees, we have leaders, diverse teams that work together, and personal commitments that each Associate makes — and keeps — to help our enterprise grow.
Bill Gore once said, "The objective of the enterprise is to make money and have fun doing so." Because of our distinctive working environment that fuels our business and engages our Associates, we're still meeting that objective on a daily basis 60 years later. We work hard to foster an inclusive environment where every Associate can contribute creative ideas and take calculated risks to explore new opportunities.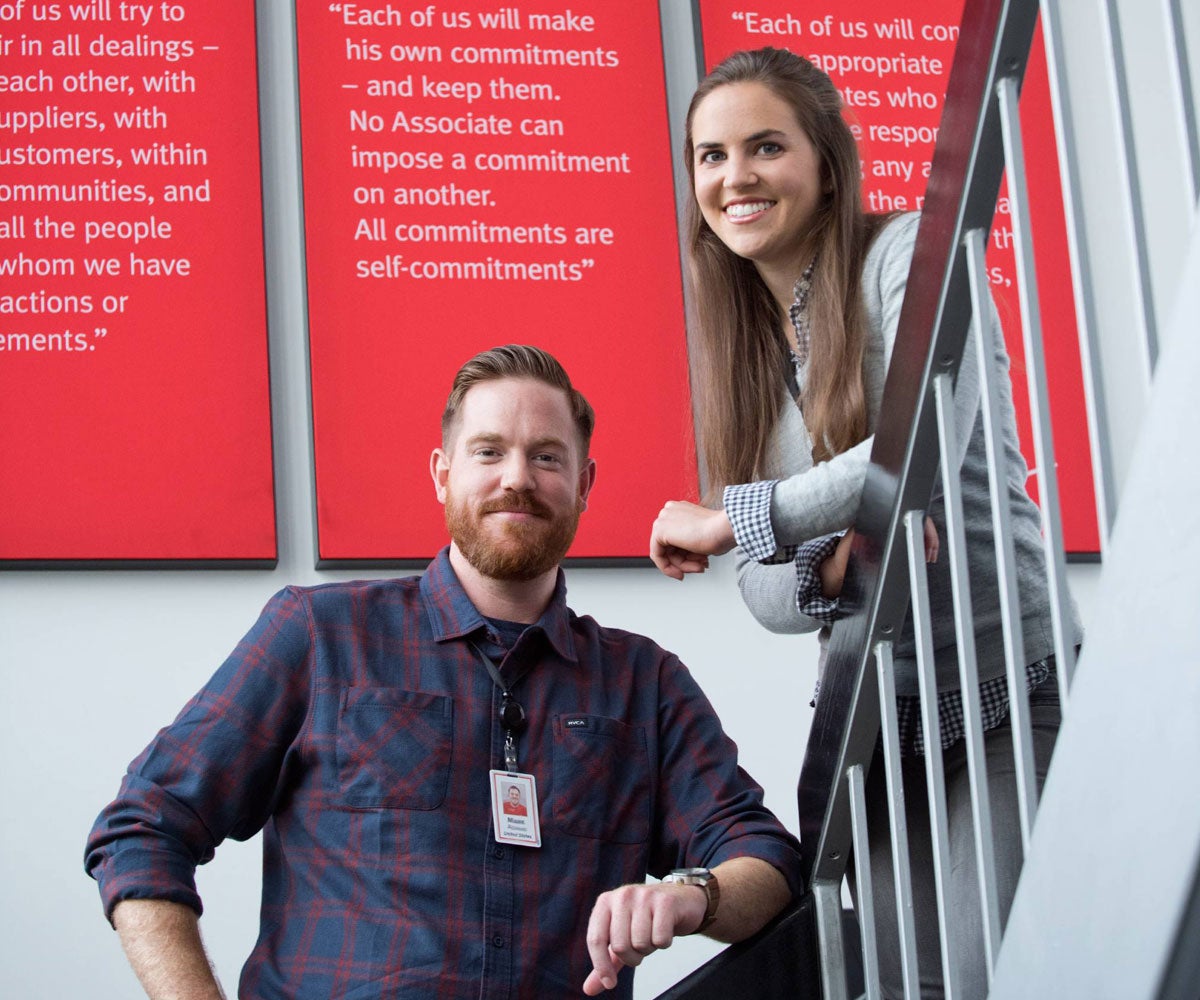 Over the course of its 20-year history, the Fortune ;Best Companies to Work For List featured a total of 452 different employers as firms have found their way on the list, then off, and sometimes back on again. But 12 companies have remained constant, meaning they have made the list every year for 20 straight years. We'll call them "the Legends." - W.L. Gore is one of the twelve Legends