When we started WeWork in 2010, we wanted to build more than beautiful, shared office spaces. We wanted to build a community. A place you join as an individual, 'me', but where you become part of a greater 'we'. A place where we're redefining success measured by personal fulfillment, not just the bottom line. Community is our catalyst.
Where Businesses Thrive
Welcome to WeWork
Make a life, not just a living.
WeWork is a global network of workspaces where companies and people grow together. We transform buildings into dynamic environments for creativity, focus, and connection. More than just the best place to work, though, this is a movement toward humanizing work. We believe that CEOs can help each other, offices can use the comforts of home, and we can all look forward to Monday if we find real meaning in what we do.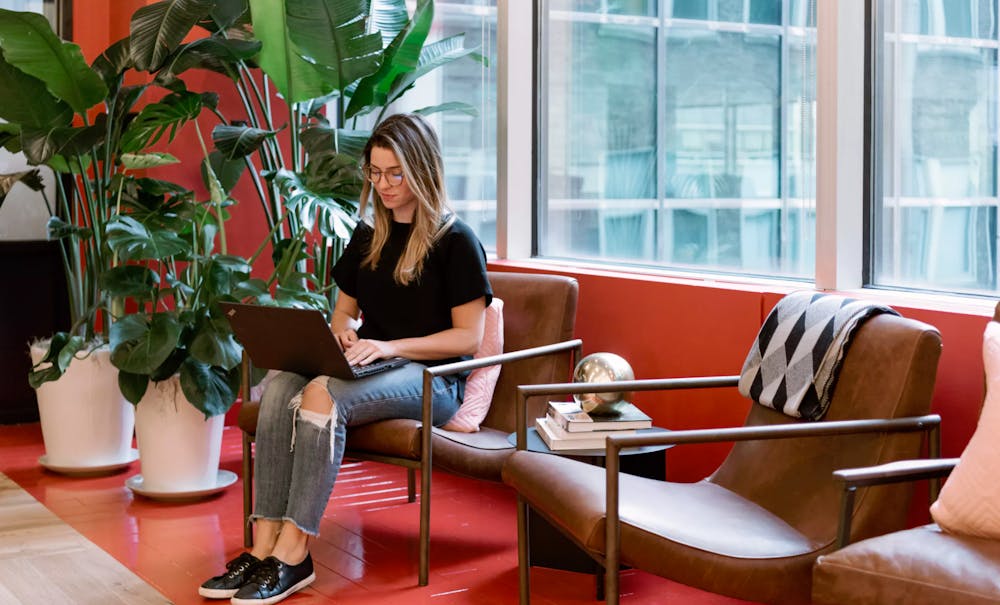 Our Values
• Inspired
We do what we love and are connected to something greater than ourselves.
• Entrepreneurial
We are creators, leaders, and self-starters. We try new things, we challenge convention, and we're not afraid to fail.
• Authentic
We are genuine to our brand, mission, and values. We're not perfect, and we don't pretend to be. We are always honest and as transparent as we can be.
• Tenacious
We never settle. We get shit done and we get it done well. Be persistent and knock down walls–literally if you have to. You have our permission.
• Grateful
We are grateful for each other, our members, and to be part of this movement. We don't take success for granted. We're happy to be alive.
• Together
We are in this together. This is a team effort. We always look out for one another. We have empathy, we know we're all human, and know
Private office with flexible layouts, Los Angeles